News
Kocaeli Book Fair broke the record of all time
Kocaeli Book Fair, which has been longing for two years due to the pandemic, opened its doors for the 12th time on May 14, 2022. Book friends flocked to Kocaeli Congress Center, where the Book Fair was held, to explore paper worlds.
ALL TIME RECORD
This year, 315 publishing houses, 40 second-hand booksellers and 70 NGOs took part in the fair. A total of 673 events were held in Turkey's largest Book Fair in terms of number of visitors, events and participants. The most important authors of Turkey also had the opportunity to meet with their readers at the Kocaeli Book Fair. In this context, 380 authors were guests of the Book Fair. This year, 1 million visitors were targeted at the fair, where 123 talks and 550 signature programs took place. The fair, which was closed in the evening, was visited by 905 thousand 946 people this year. The fair, which was visited by 855 thousand people in 2019, broke the all-time record even though it did not reach its goal of 1 million this year.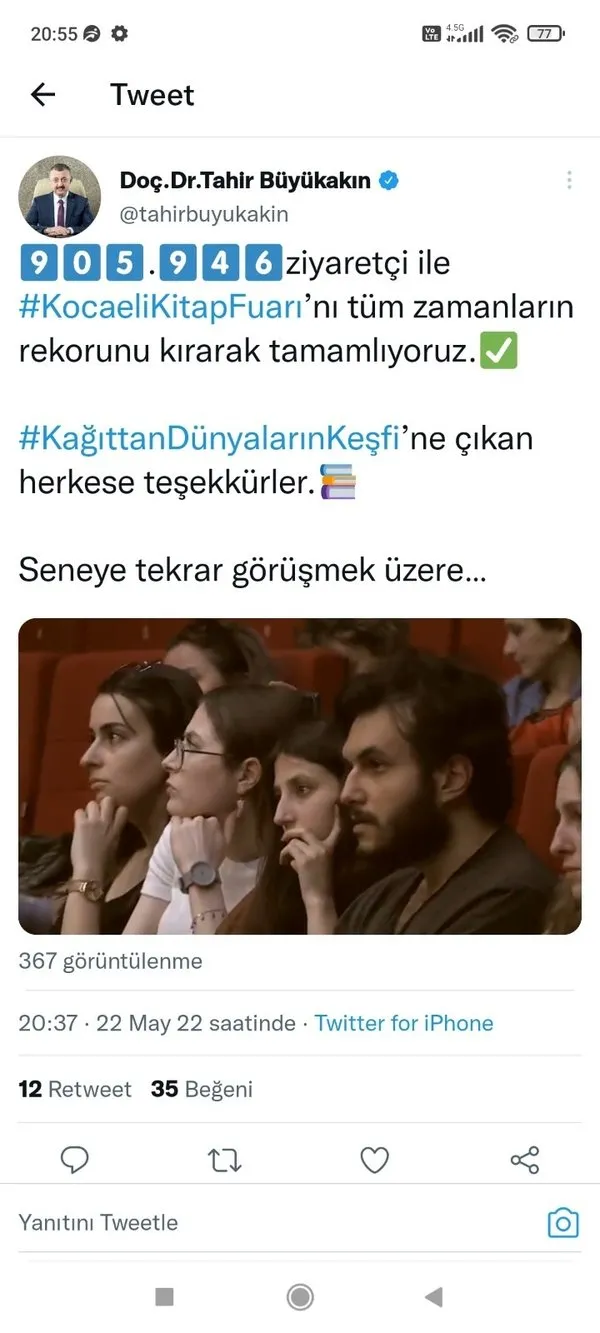 PRESIDENT SHARED
Kocaeli Metropolitan Municipality Mayor Tahir Büyükakın shared in his social media post, "We are breaking the record of all time with the Kocaeli Book Fair with 905,946 visitors.