News
Niğde Governor Mustafa Koç visited Ömer Halisdemir's grave
Mustafa Koç, who was appointed as the Governor of Niğde by presidential decree, started his duty today.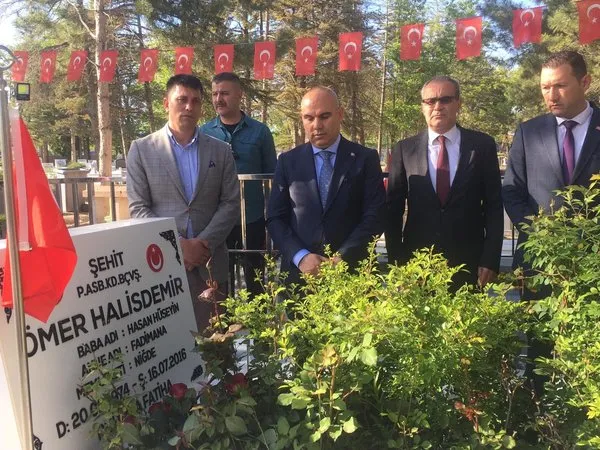 Niğde Governor Mustafa Koç visited the grave of Petty Officer Ömer Halisdemir, who prevented the seizure of the Special Forces Command and changed the course of the coup, by shooting the putschist General Semih Terzi for the first time on the night of July 15, with the dust of his foot, after welcoming and taking office at the Governor's Office.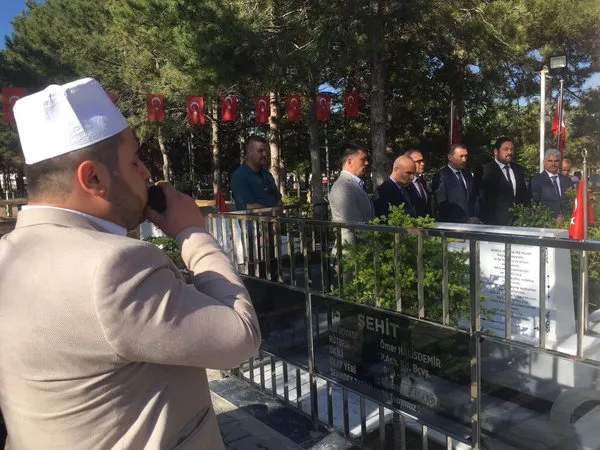 Mustafa Koç, the new governor of Niğde, who went to Çukurkuyu town of Bor District of Niğde, was greeted here by Soner Halisdemir, the brother of the martyr. Governor Koç, who left roses on the grave of the martyr, also participated in the prayer made here.