News
Turkey and Azerbaijan to cooperate against forest fires
Turkey and Azerbaijan decided to cooperate against forest fires. In the meeting held at the Istanbul Regional Directorate, Deputy Ministers of the two countries, as well as Forestry General Manager Bekir Karacabey, Deputy Head of Azerbaijan Main Operations Department Colonel Alasgar Aliyev, Azerbaijan International Relations Department International Cooperation Chief Advisor Mr. Javid Zeynelzade and Istanbul Regional Manager Yusuf Şahin took part. .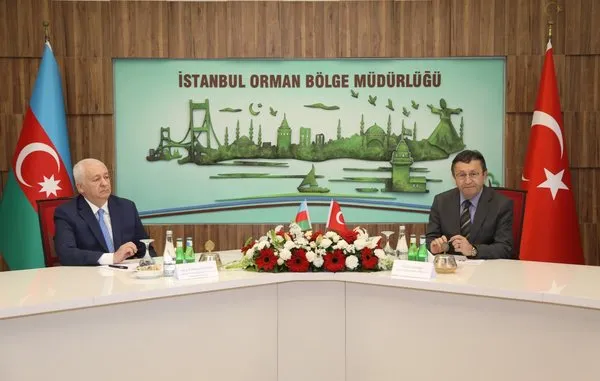 HELICOPTERS AND AIRCRAFT SUPPORT FROM AZERBAIJAN
In the presence of the two deputy ministers, the details of the cooperation protocol prepared between Azerbaijan and Turkey in the field of protecting forests from fires and fighting fires were discussed. During the mutual meeting, it was agreed that brother country Azerbaijan would provide helicopter and aircraft support to Turkey to be used in the fire and that a fire drill would be held together in our country in the near future.
During the meeting, Deputy Minister of Azerbaijan Etibar Mirzayev expressed his gratitude for the sincere welcome by expressing that they were here to discuss new perspectives on forest fires, emergency management and exchange information.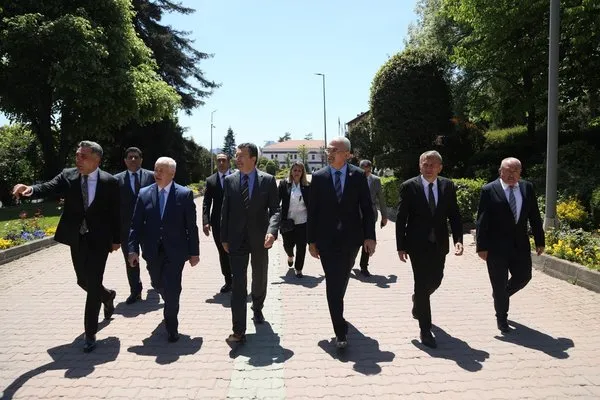 Deputy Minister of Agriculture and Forestry Dr. Veysel Tiryaki conveyed his thanks to the state of Azerbaijan for their support in the great fires that broke out last year. Stating that they will make the necessary effort to develop technical cooperation with Azerbaijan in the field of forestry and to move bilateral relations to better points, Tiryaki emphasized that they are very pleased to share their experiences in different fields as well as cooperation in fire fighting. Stating that the Ministry of Agriculture and Forestry has also started work for the Forestry Training Center and Nursery Plant, which is planned to be built in the Karabakh-Gabrayil region, Tiryaki stated that preliminary projects for the Forestry Training Center and site plans for the Nursery Plant have been prepared and underlined that the works will continue rapidly.
After the meeting, detailed information was given to the guest country delegation and participants at the Istanbul Regional Directorate Fire Coordination Center about the systems used in the fight against forest fires, the methods followed and developments.